Social Media Marketing Company In Noida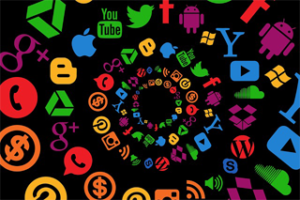 Social Media Marketing Company In Noida. is a powerful marketing tool that uses the social media networks to achieve enhanced communication, brand visibility, creating positive feedback on brand and products and more.
This is done through sharing information through online catalogs, videos, images, and links to your business. The major networks are LinkedIn, Twitter, Instagram, Pinterest, Facebook, and YouTube.
Social Media Marketing Company In Noida. Social bookmarking and social media audit are done to improve the brand awareness and enable better sharing among the potential consumers. Optimising social media profiles with keyword optimized tagline and content that gives comprehensive information about your brand and products are some of the social media activities.
Our Awareness Programmes:
Are you studying engineering and need to get a good job with high-salary? if yes then you can study the certification course. Mirorsoft Technologies has different course that help to get the job in the top company. We are one of the leading institutes in the training. We offer the huge range of the training program to our students. You can choose the best course which suits your needs.
If you need to get the Android developer job then the Java is required. Our awareness program helps you to get more details about the course. In our awareness program, you can understand the fundamental of any courses. We offer a lot of the workshops and seminars in Greater Noida and Ghaziabad. Our seminar class helps the students to improve knowledge. With the help of the certification, you can get the job as project management, software testing, data analysts, digital marketing manager and other.
Our Students
The IT application has become more popular in the IT software field. In the present scenario, most of the students are learning Java, PHP, .Net, Digital Marketing in order to make a successful career. We are one of the leading and well popular training institutes in Noida. Our faculties have many years of experience in this field who aid the students to learn. To the students, we provide certification course which will be more useful for them to get their desired job.
We offer a wide range of courses to the students such as mobile, embedded system, packages, robotics, threads, basics of AWT & Swing, I/O package and many others. So, pick out the best one in business and start your journey towards this. We will conduct many seminars and workshops in Noida which will be more useful and helpful for the students.