IOS Application Development training Institute in Noida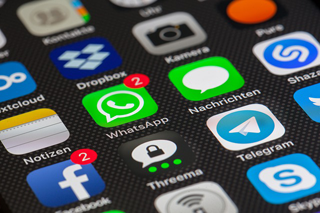 IOS Application Development training in Noida makes you aware of the iOS platform and how to develop applications that are compatible with the same. Apple, being a giant in its domain, attracts a large number of individuals to pursue its courses in order to find a place in the company. Of course, getting into a company like Apple isn't an easy task and you ought to possess the skills that touch the benchmarks set by the company. The IOS Application Development training in Noida brings you to a level from where you can shape your path towards your goals.
Improve your technical skills to know ios application development training in Noida
The best ios app development training in Noida can be based on the current industry standards with the help of attendees to secure the placements in their dream jobs at MNCs.it can provide the best ios app development with ios application development training in Noida.
It can offer the hand in a practical knowledge with the job assistance can be a basic as well as the advanced level of ios app development with the training courses. The ios application development training in noida can be conducted by the subject specialist.
The corporate professionals have 7 years of experience to manage the real time ios app development of a course. It can blend the academic learning and the practical sessions to give the student as training.
Learning strategies in Noida
They can offer the ios training in good for giving the training in ios app .it can be the leading app development training institute for its courses. It can also provide the basic and advanced level ios application development training in noida.
It is with the proper practical knowledge. So the ios training can be offered by the industry experts can having the 8 to 10 years of experience.
The campus can be well-prepared hardware lab of it training like the ios training in Noida.  The hardware and the software can be required to learn all the skills as a set of the ios training. So the trainers can be conducted by the ios training in Noida.
You have to provide the training in a real time project that can help the student to get the better understanding. The trainer can help the student to get the placement in the top MNCs in the preparation with different strategies.
IPhone Syllabus
TRAINING MODULES
Objective C & iPhone Development Framework
Fundamentals Of C, OOPs Concepts, ID Datatype, Categories & protocols, Preprocessors, Foundation Framework, Cocoa Framework &Cocoa Touch.
Module 1 – Introduction
iOS Releases
Introduction to iOS
Versions of iOS and Supported Devices
Apple Approval Proces
iPhone OS Architecture
Cocoa Touch Layer
iPhone OS Developer Tool
iPhone OS Frameworks
iPhone SDK (installation, tools, use)
About Cocoa object
Design pattern
Communication with Objects
Cocoa and Application Architecture on Mac OS X
XCode IDE Installation and Use
Installing and Updating Xcode
Code Development and Tracking Debugging Utilities
Application Navigation Tools
Overview of native application
Configuring application/Running applications
Using iPhone simulator/Managing devices
Internal Hardware System Support
Using Device Cameras for Photos
Using Device Microphone for Sound Files
Playback of Sound Files and System Sounds
Saving GPS Data
Recognizing Accelerometer Motion-Detect Multi-Touch Gestures
System Event Handling
Recognizing Apps Moving to Background
Detecting and Solving Low Memory Events
Handling Custom Events and Exceptions
MVC Architecture
Model-View-Controller
Development Paradigm
Application Design Process
Multithreading Support
Creating Threads
Using Threads for Asynchronous Processing
Web Service Support
Creating an App that Uses a Web Service
Using Third-Party Systems
ASIHTTPRequest
wsdl2objc Interaction
Objective-C
Fundamental Syntax
Object Oriented Programming Support
Using Dynamic Binding
Using ARC
Writing Code for Hardware
Foundation Framework
Object, class, messaging, properties
Allocating and Initializing Objects, selectors
Exception handling, Threading, Remote messaging
Protocols, categories and extension
Runtime versions and Platforms/Interacting with runtime
Dynamic method resolution, Message Forwarding, Type Encodings
Memory Management
Module 2
Views and View Controllers
Using Generic Views and View Controllers
Using Specific Purpose Views
Text View
Web View
Map View
Collection View & Custom Collection
NSLocalNotification
Apple Push Notification (APNS)
Slider View
Switch View
Customs Buttons
Animation
Page Controller View
Side Bar View
Navigation View
Tabbar Controller
ToolBar
StoryBoard & Segue
Data Parsing Controller
Image View
Bar Buttons
Textfield Area
Progress View
Activity Indicator View
Custom View Controllers
Alert View & Custom Alerts
Action Sheet
Table View Controller
Gestures (Pan, Swipe, Rotate, Tap, Motion, Shake & Pinch)
Map kit & Map Annotation
Module 3
NeXTStep Object Support
Using the NextStep Data Types
NSDate, NSPoint, NSSize, NSString
Using the NeXTStep Collection Objects
NSSet and NSMutableSet
NSArray and NSMutableArray
NSDictionary and NSMutableDictionary
Data Persistence
File Manipulation
SQLight Support
CoreData Usage
Module 4
Games and Graphics Support
Creating a Simple Game Using Coco Graphics
2D and 3D Graphics Support
Cocoa Touch Graphics
REASON: WHY YOU SHOULD JOIN MIRORSOFT TECHNOLOGIES, NOIDA
There is number of reason which helps you to choose best iOS Application Development training institute in Noida to achieve success in your goal:
Mirorsoft Technologies provided best iOS Application Development training and placement in Noida.
We provide industrial projects to our students, doing iPhone Application Development industrial training.
iOS App Development institute in noida is designed according to current IT sector.
Our training programs are based on live industry projects.
You will get globally recognized iOS Application Development certification after completion of course.
Flexible Payment options such as Cheque, Cash, Paytm,Credit Card, Debit Card and Net Banking.
Our trainers provide the correct environment to candidate to crack the wall of interview at any level.
We provided week day classes from 9:30 AM to 7:00 PM in iOS App Development training center in Noida.
Personality development (PDP)classes, mock interview session, spoken English session is also available in our iOS Application Development training center.
Our all training programs are based on current industry standards.
MirorsoftTechnologies's training curriculum is approved by our placement partners.
Live Project based training on iOS Application Development with trainers having 5 to 12 years of Industry Experts.
We conduct internship on iOS Application Development on daily, weekly and weekend bases.
We also provide one-to-one trainer if candidate required.
Our Labs are very systematic and well-equipped with latest version of hardware and software.
We offer the best iOS Application Development training and placement in noida with well defined training modules and course sessions by our industry specialist trainers.
Hostel facilities available at .4,500/-INR per month for iOS App Development training in noida.
Our Awareness Programmes:
Are you studying engineering and need to get a good job with high-salary? if yes then you can study the certification course. Mirorsoft Technologies has different course that help to get the job in the top company. We are one of the leading institutes in the training. We offer the huge range of the training program to our students. You can choose the best course which suits your needs.
If you need to get the Android developer job then the Java is required. Our awareness program helps you to get more details about the course. In our awareness program, you can understand the fundamental of any courses. We offer a lot of the workshops and seminars in Greater Noida and Ghaziabad. Our seminar class helps the students to improve knowledge. With the help of the certification, you can get the job as project management, software testing, data analysts, digital marketing manager and other.
Our Students
The IT application has become more popular in the IT software field. In the present scenario, most of the students are learning Java, PHP, .Net, Digital Marketing in order to make a successful career. We are one of the leading and well popular training institutes in Noida. Our faculties have many years of experience in this field who aid the students to learn. To the students, we provide certification course which will be more useful for them to get their desired job.
We offer a wide range of courses to the students such as mobile, embedded system, packages, robotics, threads, basics of AWT & Swing, I/O package and many others. So, pick out the best one in business and start your journey towards this. We will conduct many seminars and workshops in Noida which will be more useful and helpful for the students.