C++ Training in Greater Noida at Mirorsoft Technologies
Join C++ training in Greater Noida. As a middle-level language, C++ combines the functionality of high-level and low-level languages. It can be used for low-level programming, such as writing scripts for drivers and kernels, and also supports high-level programming language functions, such as writing scripts for software applications, etc.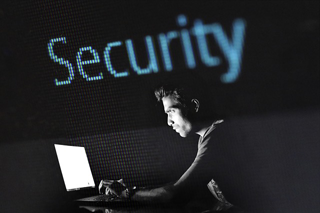 It is a structured programming language that makes it possible to divide a complex program into simpler programs called functions. It also allows the free flow of data between these functions.
The C language is case sensitive.
It is very portable and is used for scripting system applications that are an important part of the Windows, UNIX, and Linux operating system.
It is a general-purpose programming language that can work effectively on enterprise applications, games, graphics, and applications that require computation.
The C ++ language has a rich library that provides a number of built-in functions. It also offers a dynamic memory allocation.
Benefits of C ++
C ++ is one of the highly portable language and is commonly the language of option for developing multi device and cross platform applications.
C ++ is an object-oriented programming language that includes classes, inheritance, polymorphism, data abstraction, and encapsulation.
C ++ has a rich library of functions.
C ++ allows exception handling and overloading of functions that are not possible in C.
C ++ is a powerful, proficient and fast running programming language. He finds a wide range of applications – from graphics applications to 3D graphics for games, to real-time mathematical simulations.
Why Join Mirorsoft Technologies for C++ Coaching:
Mirorsoft Technologies are one of best C++ training institute in Greater Noida. I join them a few days back. It is really a good experience. Here all my teachers are experience in C++ language. I am really thankful to all of them.
Our Awareness Programmes:
Are you studying engineering and need to get a good job with high-salary? if yes then you can study the certification course. Mirorsoft Technologies has different course that help to get the job in the top company. We are one of the leading institutes in the training. We offer the huge range of the training program to our students. You can choose the best course which suits your needs.
If you need to get the Android developer job then the Java is required. Our awareness program helps you to get more details about the course. In our awareness program, you can understand the fundamental of any courses. We offer a lot of the workshops and seminars in Greater Noida and Ghaziabad. Our seminar class helps the students to improve knowledge. With the help of the certification, you can get the job as project management, software testing, data analysts, digital marketing manager and other.
Our Students
The IT application has become more popular in the IT software field. In the present scenario, most of the students are learning Java, PHP, .Net, Digital Marketing in order to make a successful career. We are one of the leading and well popular C++ training institute in Greater Noida. Our faculties have many years of experience in this field who aid the students to learn. To the students, we provide certification course which will be more useful for them to get their desired job.
We offer a wide range of courses to the students such as mobile, embedded system, packages, robotics, threads, basics of AWT & Swing, I/O package and many others. So, pick out the best one in business and start your journey towards this. We will conduct many seminars and workshops in Noida which will be more useful and helpful for the students.